Participants
Nina Glockner, artist, Amsterdam, Netherlands, and Vienna, Austria
Ulrike Möntmann, artist, Amsterdam, Netherlands, and Vienna, Austria
Peter Budde, Lawyer and Notary Public, Dortmund, Germany
Sabrina Kimmeskamp, Lawyer, Dortmund, Germany
During the second Accomplices' Meeting of jurisprudence, Möntmann and Glockner talk to the lawyers Peter Budde and Sabrina Kimmeskamp in Dortmund. The lawyers explain legal concepts and the interpretation of judicial application of amendments to the law in the Basic Law, Criminal Code, Juvenile Courts Act and Narcotics Law.
VIOLENCE AND DRUG ADDICTION IN CONTEXT
The examination of the crimes committed by a drug addict and the associated social consequences visualise the so-called revolving door effect of repetitive offences and sentences to prison. The level of sentences and amendments to the law on which judges base their judgments correspond to the current legislative (chronology of the dates and ages concerned) in Germany between 1976 and 2016.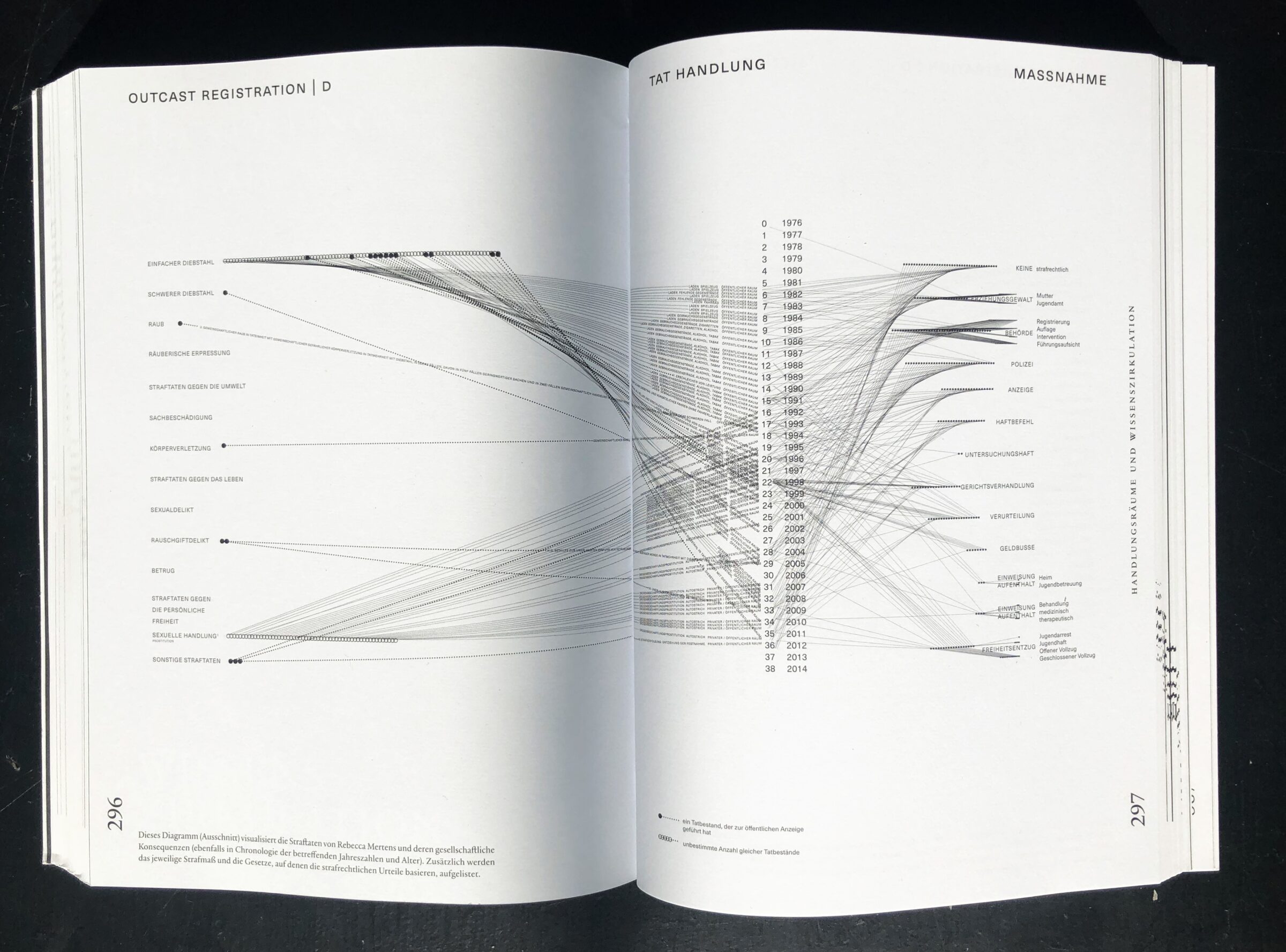 Cf.: Ulrike Möntmann THIS BABY DOLL WILL BE A JUNKIE – Report of an Art and Research Project on Addictions and Spaces of Violence. Introduction: Peter Weibel. Published by Edition Angewandte, De Gruyter, 2018, page 298-299